À l'affiche
Affiche 1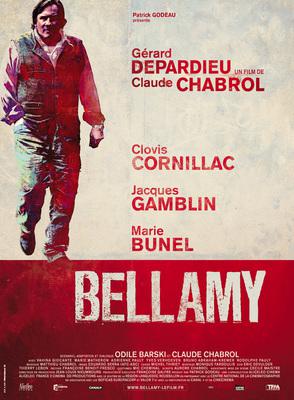 Affiche 2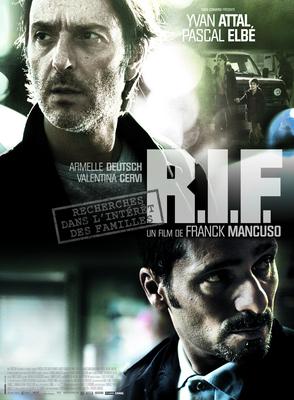 Affiche 3
Affiche 4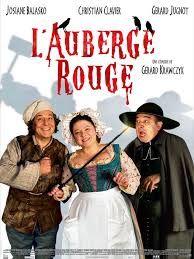 Affiche 5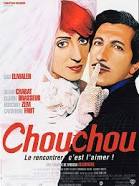 A propos
A propos
Producteur Exécutif, Directeur de Production Cinéma, Fiction Télévision – France & Etranger. 
Jean-Louis NIEUWBOURG, Line Producer, has worked for the past 35 years on numerous successful pictures such as « READ MY LIPS* » directed by Jacques Audiard – 3 César award including best actress, best script and best sound, « CHOUCHOU » directed by Merzak Allouache with Gad Elmaleh (4 millions spectators in France), « FRIENDS FOREVER* » directed by Patrice Leconte (10 millions spectators in France) or « THE RED INN* » directed by Gérard Krawczyk. Filmography available https://fr.linkedin.com/in/nieuwbourg
Jean-Louis provides consulting and packaging services for all phrases of the production of feature-films from the development, financing, production to distribution, including to foreign producers looking to benefit from the Tax Rebate for International Production (TRIP) and seeking a French counterpart and outside France too.
Jean-Louis is also member of the ADPCINETV (French Production Manager Association, Paris), of the CST (Commission Supérieure et Technique de l'Image et du Son, Paris), and the CNC (Centre National de la Cinématographie, Paris).
French Titles* :
2022-« L'UN CONTRE L'AUTRE » – director : Olivier Mazoyer — consultation
2019-« NUIT BLANCHE » – director : Franck Mancuso — consultation
2019-« CELLULE DE CRISE » – director : Jacob Berger — consultation
2018-« SISTERS IN ARMS » – director : Caroline Fourest — consultation
2018-« LES PETITS FLOCONS D'AVOINE » – director : Charlotte Letrillard — consultation
2017-« UNE URGENCE ORDINAIRE » – director : Mohcine Besri
2017-« L'ESCLAVE DEVENUE ROI » – director : Viviane Candas — consultation
2017-« ALI & BABA » – director : Kader Ayd — consultation
2017-« MAOUSSI » – director : Charlotte Schioler — consultation
2017-« BRANCHE D'OR » – director : Pierre Meynadier — consultation
2016-« WOTJYLA FILE » – director : Jean-Marie Benjamin — consultation
2016-« MURDER » – director : Michel Rozek — consultation
2015-« MISSION OUARZAZATE »  — consultation ZONE ONE STOP SHOP STUDIOS
2015-« AUX ARMES » – director : Laure Hassan — consultation
2015-« LES GARCONS SAUVAGES » – director : Frédéric Carpentier — consultation
2015-« C'EST LE METIER QUI RENTRE » – director : Diane Kurys — consultation
2014-« LA DREAM TEAM » – director : Thomas Sorriaux — consultation
2014-« A KAREN WOMAN » – director : Olivier Mazoyer — consultation
2013-« LAETITIA » – director : Pierre Meynadier — consultation
2012-« UNE NUIT A ROME » – director : Jacques Malaterre — consultation
2012-« L'ENFANT RENARD » – director : Jacques Malaterre — consultation
2012-« PARADISE BITCH » – director : Xavier Durringer — consultation
2012-« VERSAILLES, THE SERIES » – producer : Claude Chelli, Capa Drama — consultation
2012-« R.I.F. » – director : Franck Mancuso
2011-« LA PRIERE AUX ETOILES » – director : Eric Tellene — consultation
2010-« DALAI LAMA » – director : Mona Achache — consultation
2009-« MONET, LA LUMIERE BLANCHE » – director : Chantal Picault — consultation
2009-« VOYEZ COMME ILS DANSENT » – director : Claude Miller — consultation
2008-« BELLAMY » – director : Claude Chabrol
2006-« L'AUBERGE ROUGE » – director : Gérard Krawczyk
2005-« LES BRONZES 3 – AMIS POUR LA VIE » – director : Patrice Leconte
2004-« L'ANTIDOTE » – director : Vincent de Brus
2002-« CHOUCHOU » – director : Merzak Allouache
2001-« SUR MES LEVRES » – director : Jacques Audiard
2000-« UN CRIME AU PARADIS » – director : Jean Becker
1998-« CHILI CON CARNE » – director : Thomas Gilou
1997-« LE SOURIRE DU CLOWN » – director : Eric Besnard
1996-« UN PETIT GRAIN DE FOLIE » – director : Sébastien Grall
1995-« LA NOUVELLE TRIBU 1 & 2 » – director : Roger Vadim
1994-« LE RENARD AILE » – director : Pierre-William Glenn
1993-« MOLLY » – director : Dominique Baron
1992-« HEXAGONE » – director : Malik Chibane
1992-« SON OF PINK PANTHER » – director : Blake Edwards
1991-« BALLOON CIRCUS » – director : Gérard Espinasse
1990-« EN UN MOT » – directors : Jacques Rouffio, Daniel Vigne, Laurent Heynemann,
Pierre-Henry Salfati, Gérard Zingg, Nadine Trintignant
1988-« GRIMPEUR ETOILE » – director : Laurent Chevallier
1987-« STREET OF NO RETURN » – director : Samuel Fuller
1985-« 2 ULM POUR LE POLE NORD » – directors : Nicolas Hulot, Hubert de Chevigny
1984-« ETATS D'AME » – director : Jacques Fansten
1970-« CIGARETTE'S GIRL » – director : François Weyergans (French' Academy)
and also
ADP (Association des Directrices et Directeurs de Production, Paris)
*1995-2023 : member
*1999-2009 : member of the board
*2017-2023 : Agreement Commission Features Film CNC/ADP
CST (Commission Supérieure & Technique, Paris)
*1990-2023 : member
*1999-2018 : administrator
*2014 : President Prix Vulcain – Festival de Cannes 2014
CNC (Centre National du Cinéma et de l'Image Animée, Paris)
*1993-2000 : Exemption Card Professional Cinema – Commission Dérogation Cartes Professionnelles
*2017-2023 : Agreement Commission Features Film CNC/ADP
Productions - 2019
Film 1
Nuit Blanche (2019) – Feature – Consultant Budget Pre-production                                                                   Budget  :  4M€
Director: Franck MANCUSO
Producer: Parabellum, Paris
Locations: Paris, London
Film 2
Cellule de crise (2019) – Serie – Consultant Budget Pre-production                                                                 Budget :  8,9M€
Director: Jacob BERGER
Producer : Tipimages, Genève
Locations : Switzerland, Morocco, Luxembourg, Belgium
Productions - 2018
Film 1
Sisters in Arms aka Red Snake (2018) – Feature – Consultant Budget Pre-production.                                Budget :  4,7M€
Director: Caroline FOUREST
Producer : PdM Productions, Paris
Locations : France, Italy, Morocco
Productions - 2017
Film 1
Ali & Baba (2017) – Feature – Consultant Budget Pre-production                                                                        Budget :  5,7M€
Director: Kader AYD
Producer : UPL Group, Switzerland
Locations : France, Switzerland
Film 2
Mousey aka Maoussi (2017) – Feature – Consultant Budget Pre-production                                                      Budget :  1,9M€
Director: Charlotte SCHIOLER
Producer : CS Productions, Danemark
Locations : France, Danemark, NYC
Film 3
Une Urgence Ordinaire (2017) – Feature – Directeur de Production FR                                                           Budget :  2,9M€
Director: Mohcine BESRI
Producer : Louise Productions, Suisse
Locations : Switzerland, Morocco (Casablanca, El Jadida)
Productions - 2012
Film 1
R.I.F. aka Recherches dans l'intérêt des familles (2012) – Feature – Directeur de Production                       Budget :  5,6M€
Director: Franck MANCUSO
Producer : Babe Films, Paris
Locations : France
Film 2
VERSAILLES THE SERIES (2012) – Series – Producteur Exécutif
Pre-preparation / Consultant Budgets                                                                                                                       Budget :  29,6M€
Producer : Capa Drama, Paris
Formation
Formation 1
Professor – Jury
*2023 : CEFPF, Paris (since 2003)
*2022 : EICAR, Paris (since 2012)
*2022 : CIFAP – STUDIALIS, Paris (since 2006)
*2017 : INA EXPERT, Paris (since 2013)
*2016 : ESRA, Paris (since 1998)
*2015 : ISCOM, Paris (since 2014)
*2014 : KREOLIDE, Ile de la Réunion (since 2013)
*2009 : FEMIS, Paris
University – Master
*1977 : UNIVERSITE TOULOUSE-II-LE MIRAIL, Toulouse : Maîtrise de Philosophie