RELEASED FILM
Affiche 1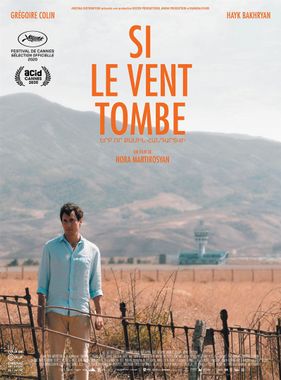 Affiche 2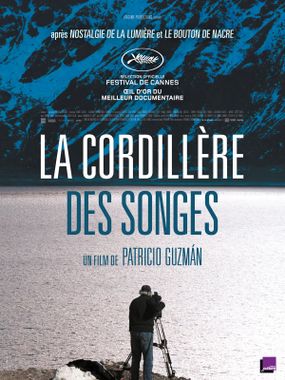 Affiche 3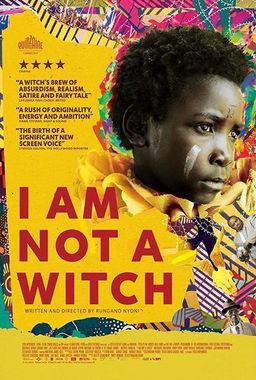 Affiche 4
Affiche 5
ABOUT
ABOUT
20 years of experience as Line producer & Production manager in France and abroad.
I grew with a passion for cinema and now take pride in accompanying directors and producers in the making of their own unique vision.
I am curious of everything and everyone, always eager to socialize, explore and comprehend unknown territories. I most enjoy fieldwork and exercising constant inventiveness to fuel problem solving dispositions.
I rely on team work, strong professionalism and stresss management to overcome serenely the permanent challenges of film production.
A reliable collaborator, I am open to new encounters and projects.
Ville
Bretagne, Ile de France… et partout ailleurs
Productions - 2022
Film 1
MEURTRES EN CHAMPAGNE – Fiction TV
Réal. : Dominique LADOGE
Prod. : CINETEVE / FRANCE TELEVISIONS
Lieux de tournage : Hauts de France – Grand Est
Date de diffusion : 2022
Film 2
NE A 17 ANS – Fiction TV
Réal. : Julien SERI
Prod. : DAIGORO FILMS / FRANCE TELEVISIONS
Lieux de tournage : Hauts de France
Date de diffusion : 2023
Film 3
LES MATINS MERVEILLEUX - Feature film
Dir. : Avril BESSON
Prod. : CUP OF TEA
Shooting location : South of France
Date de sortie : 2023
Productions - 2021
Film 1
MY IMAGINARY COUNTRY (Mon Pays Imaginaire) - Cinema documentary
Dir. : Patricio GUZMÁN
Prod. : ATACAMA PRODUCTIONS
Shooting location : Chile
Date de sortie : 26 octobre 2022 – Sélection Cannes 2022
Film 2
LES SILENCIEUX – Court-métrage cinéma
Réal. : Basile VUILLEMIN
Prod. : BLUE HOUR FILMS
Locations : Brittany (France)
Release date : 2022
Film 3
POLICE DE CARACTERES – Episodes 3 et 4
Dir. : Gabriel Aghion
Prod. : France Télévisions / Terence Films
Shooting location : Lille
Release date : 2022
Film 4
RENDEZ-VOUS AVEC LE CRIME
Dir. : Méliane Marcaggi
Prod. : Septembre Productions
Locations : Brittany (France)
Release date : 2022
Productions - 2020
Film 2
COMMISSAIRE DUPIN : Episode 9 « Specialities from Brittany » – TV serial fiction
Dir. : Bruno GRASS
Prod. : FILMPOOL FICTION / MILLE ET UNE FILMS
Shooting location : Brittany (France)
Release date : 2022
Link : (awaiting broadcasting date)
Productions - 2018
Film 1
SHOULD THE WIND DROP (Si le vent tombe) – Feature film (Cannes 2020)
Dir. : Nora MARTIROSYAN
Prod. : SISTER PRODUCTIONS (France) / ANEVA (Armenia) / KWASSA FILMS (Belgium)
Shooting location : Armenia
Release date : 2021
Link : https://www.arizonafilms.fr/films/si-le-vent-tombe/
Productions - 2016
Film 1
I AM NOT A WITCH – Feature film (Cannes 2017, BAFTA)
Dir. : Rungano NYONI
Prod. : CLANDESTINE FILMS (France) / SODA PICTURES (UK) / I CREATE FILMS (Zambia)
Shooting location : Zambia
Release Date : 2017
Link : https://www.youtube.com/watch?v=XkrEjLfAlq4
Film 2
EYE ON JULIET – Feature film / Production service
Dir. : Kim N'GUYEN
Prod. : ITEM 7 (Canada) / LA RUCHE PRODUCTIONS (France)
Shooting location : Paris, France
Release date : 2018
Link : https://www.youtube.com/watch?v=aSJ4ausS3zY
Productions - 2015
Film 1
THE FIVE MISFORTUNES OF FRANCOIS JANE – Feature film / Production service
Dir. : Patrick PEARSE
Prod. : CLANDESTINE FILMS (France) / PEARSE PTY (Australia)
Shoooting locations : Ile de France , Champagne , Czech Republic
Release date : 2016
Link : https://www.imdb.com/title/tt4567208/
Productions - 2014
Film 1
GO HOME – Feature film
Dir. : Jihane CHOUAIB
Prod. : PARAISO PRODUCTION (France) / DSCHOINT VENTSCHR (Suisse) / EKLEKTIK PRODUCTION (Belgique)
Shooting location : Lebanon
Date de sortie : 2015
Link : https://www.youtube.com/watch?v=Bmdm2_HDLS0
Productions - 2013
Film 1
FULL MOON PARTY – Short film
Dir. : Jonathan BONELLI
Prod. : LES FILMS DU BAL
Shooting location : France
Release date : 2014
Productions - 2010
Film 1
L'ENERGUMENE – Documentaire TV
Dir. : Jean-Loic PORTRON
Prod. : JBA PRODUCTION / ARTE TELEVISION
Shooting location : Centre of France
Release date : 2010
Link : http://jbaproduction.com/lenergumene/
COURSES
Formation 1
University of Kent at Canterbury
Masters in Business Administration (MBA)
Canterbury , Angleterre
1994-1995
Formation 2
ESC Reims / NEOMA BUSINESS SCHOOL
Business Master Ecole Supérieure de Commerce de Reims
Rheims, France
1991 – 1994
Formation 3
Institut National des Langues et Civilisations Orientales (INALCO)
Degree in Arabic
Paris, France
1999 – 2004
Formation 4
Centre Européen de Formation à la Production de Film (CEFPF)
Seminaries in production & post-production management
Paris, France
2001 & 2004
Formation 5
Seminary John Truby on "The anatomy of story"
Paris, France
2009